Inkish – Learn with us webinar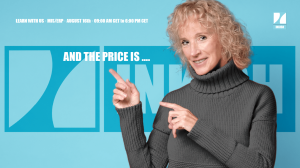 LEARN WITH US · MIS/ERP · AUGUST 16th · 09:00 AM CET to 6:00 PM CET
MIS/ERP is super interesting and essential software for all printing companies and converters, so
having a webinar where we present some of the solutions in the market is education on a super nice
level. I am pleased that we have a program, that will give the audience a super experience, and I hope
you will all get value for spending time with us.
In this program, you can see your spot – and as mentioned, we have made the program, so
Europeans have a preference in the morning, and Americans in the afternoon.
We are not registering people to watch, but each of the sessions will be cut into an
Episode on INKISH, which you can share, or get a copy of. 
See the video here:INKISH.TV