PrintIQ nominated in the Innovation Excellence awards
London, UK

PrintIQ shortlisted at the Innovation Excellence awards
The historic Stationers Hall near St Pauls Cathedral London was the venue for the Innovation Excellence awards this week.
Through these awards, the Stationers' Company recognises the key role the Communications and Content industries play in the UK economy, highlights outstanding innovation in the sector and offers the opportunity to share best practice.
PrintIQ lined up against some of the industries giants such as Xerox, Heidelberg and Ricoh in the Business Process the Business Process category. Judged by an experienced panel including Jill Jones and Linda Drew it was always going to be a close call.
'In 2022, the Innovation Excellence Awards entries appeared to reflect the return of business to what might be called the 'new normal' – where the growth of hybrid working practices, and the integral use of digital technology was evidenced, and companies showed signs of settling to new ways of sustaining and growing their businesses.' – Jill Jones and Professor Linda Drew, Co-Chairs of the Innovation Excellence Awards, 2022
In the end it was Xerox that got the first prize but print IQ came a very close second and were awarded the glass trophy in the picture. The Stationers Company has supported and promoted the printing industry since the guild was established in 1403 and continues its great work today with conferences, awards ceremonies and investment in the industry.
More information can be found here: History and Heritage (stationers.org)
News
On the 19th of September printIQ will be at the NEC in Birmingham England for The Print Show 2023 where our team will be on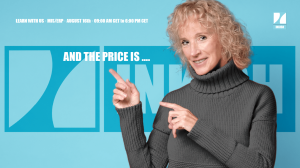 News
LEARN WITH US · MIS/ERP · AUGUST 16th · 09:00 AM CET to 6:00 PM CET MIS/ERP is super interesting and essential software for all